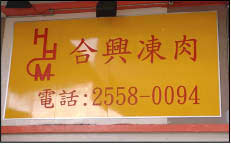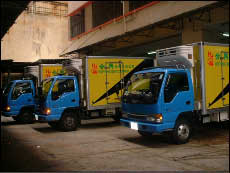 Unijoy Hong Kong Limited had estimated in 1976.
Unijoy Hong Kong Limited have our own factory and office. We employ all staffs to serve our customers politely. We want to ensure that the hygiene of food is passed by the public level. We employ two hygiene managers to check it . Also, we have a perfect logistic system to delivery, We also export our goods to Greater china and Foreign market.
Unijoy Hong Kong Limited sells the frozen meat and others such as pig, beef, chicken, goose, duck, seafood and others.
We supply the processed of good and semi-finished good to customer choose.
Unijoy Hong Kong Limited have some favour customers such as large scale catering, canteens, large scalelunchbox suppliers, restaurants, government and so on.
Unijoy Hong Kong Limited have used the computer analysis to checking the price of flowing. We choose the best product to our customers to create the new style dishes. We try our best to keep the lowest cost to our customers. We both concentrate on the quantity of product to avoid the lack of product to our customers.
Unijoy Hong Kong Limited will be more confidence in the future. We rebuild our factory to meet the requirment of hygiene. Welcome to visit our factory after booking and give us some advise to improvement.